Wednesday, July 16, 2003
---
Today was not the very best day to use the Web for eCommerce. Around 6:50AM this morning I was trying to look up a price on the
Best Buy
Web site and got this message: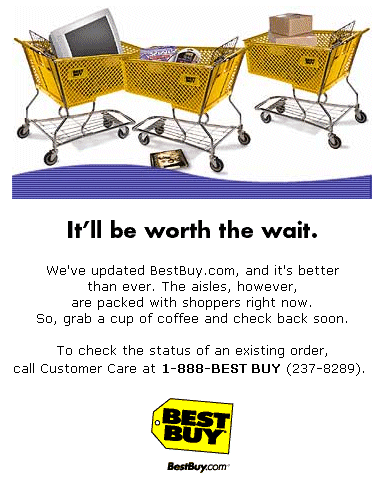 I'm not a coffee drinker and I had other things to do, so I did not hang around and wait for the "aisles" to clear.
Around 9:40AM I was trying to reserve a rental car at
Triangle Rent a Car
and got this message: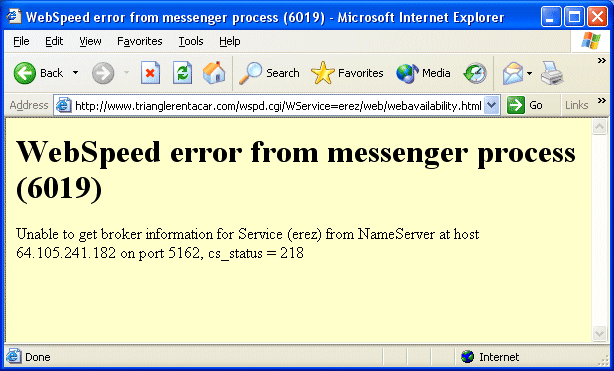 I tried a couple different times, and could not find a telephone number on their web site to make a reservation by phone so I decided to go elsewhere.
I next tried to reserve a rental car at
Budget
. I went through the 3-step process, selected the type of car, selected my pickup and drop off dates and times, entered my name and credit card number and got this: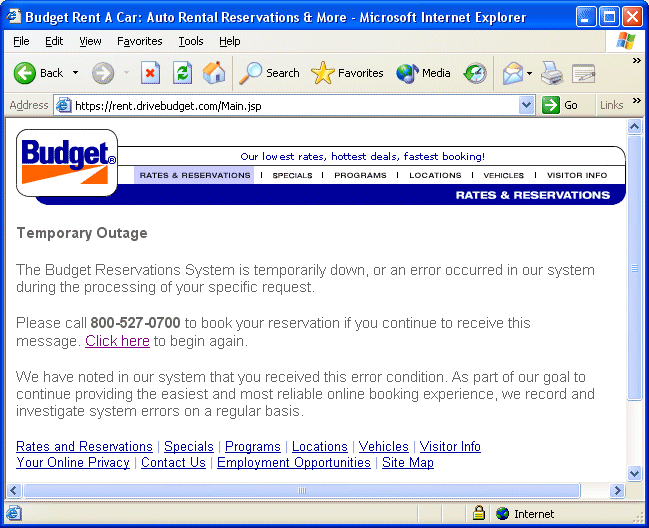 I called the 800 number for Budget and had to make my reservation by phone.
The fact that a normal person can hit three roadblocks like this with three separate companies in one morning is probably telling us something. According to
this article
, Orbitz was also down most of the day.
ARCHIVES
© Copyright 2003-2005 by Marshall Brain
RSS