Friday, April 22, 2005
Windows XP Handhelds
Following up on
yesterday's post
and the OQO, how hard would it be to embed a cell phone, a camera and a GPS receiver into a Windows XP handheld? Here are three of the better know Windows XP Handhelds out there now:
OQO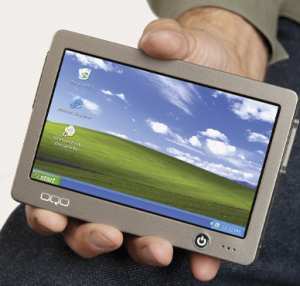 OQO
has a 1 GHz PC, 256MB RAM, 20 GB hard disk, 800 x 480 display.
FlipStart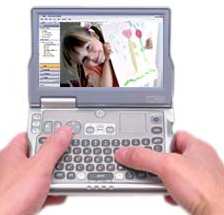 Flipstart
has a 1 GHz PC, 256MB RAM, 30 GB hard disk, 1.3MP camera, 1024 x 600 display.
Tiqit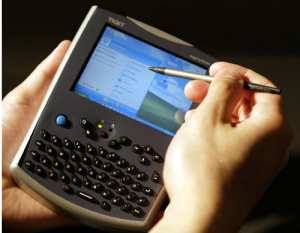 Tiqit
has a 300 MHz PC, 256MB RAM, 15 GB hard disk, 640 x 480 display.
There is also the IBM Thinkpad
PC110
and the Sony
PCG-U101
that get discussed in this space.
Comments:
It sounds like this device is for you, from
All-in-one devices help ease travelers' burdens
: "For years, the information- technology director toted a laptop computer, a mobile phone, a hand-held computer, a dictation device and numerous power cords on business trips... Then Stucki found a device that allowed him to streamline: the BlackBerry 7100t. With this one hand-held device, he now makes phone calls, sends and receives e-mail wirelessly, opens e-mail attachments and surfs the Web..." The article mentions several other devices as well.
Post a Comment
<< Home
ARCHIVES
© Copyright 2003-2005 by Marshall Brain
RSS