Tuesday, July 26, 2005
Bizarrely real buildings
In the beginning there was Pong. Shortly afterwards came Pac-Man.
Circa 1980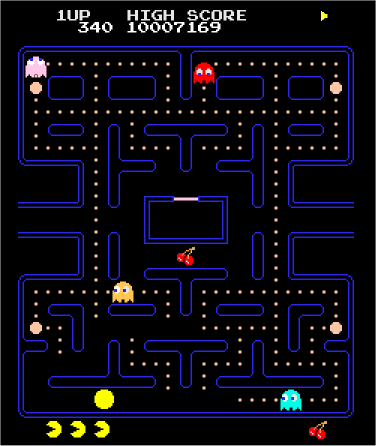 In 24 years, rapidly advancing technology brought us Half-Life.
Circa 2004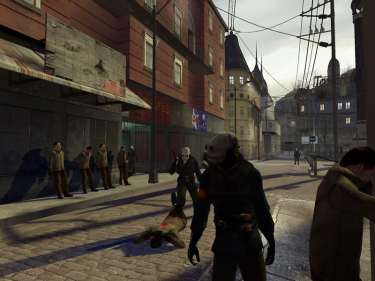 Circa 2006 we can expect things to become even more real with the release of new gaming consoles like the Xbox 360. How real? This article offers a perspective on just how realistic things can get:
Bizarre Creations, developers of the forthcoming Project Gotham Racing 3 for Xbox 360, have hit back at accusations of faked screenshots, following last week's Studio Update. After the posting of an incredibly detailed screenshot of buildings from the game's New York level, some people believed it was so realistic as to accuse Bizarre of posting an actual photograph.
When you look at the images in the article, you can see why.
If things can progress from Pac-man to this between 1980 and 2006, imagine where things will be in 2030...
Comments:
Graphics programmers use all sorts of tricks to make graphics look better to the human eye. Certainly in a game there is nothing wrong with this, but it can be fun to consider how they do it.
I suspect the images are photographs. At least photographs of buildings mapped onto polygons. The wireframes they show are not detailed enough to get that sort of image any other way. The thing about a photograph is that they do not look correct from all angles. In a racing game that isn't so important. You are always at street level, so you take the pictures at street level. The side-to-side perspective is a bigger problem, but hopefully the player will be zipping by so fast that he won't notice so much. It is hard to tell how good of a job they did from a still picture. Notice that both of of the pictures are taken from nearly the same angle.
Contrast this with Half-Life 2 where you go inside and on top of the buildings. You get to see everything from lots of different angles. The shadows and lighting have to be done dynamically there or things will just look wrong.
Again, I can't emphasize enough that this is not meant to denigrate the Project Gotham people. I am sure they are using the right techniques for their problem. But it does not mean that the XBox360 is going to be light years ahead of PC technology.
Post a Comment
<< Home
ARCHIVES
© Copyright 2003-2005 by Marshall Brain
RSS