Wednesday, November 08, 2006
Biggest YouTube viewage ever?
If you look at the most viewed videos at YouTube tonight, you see this: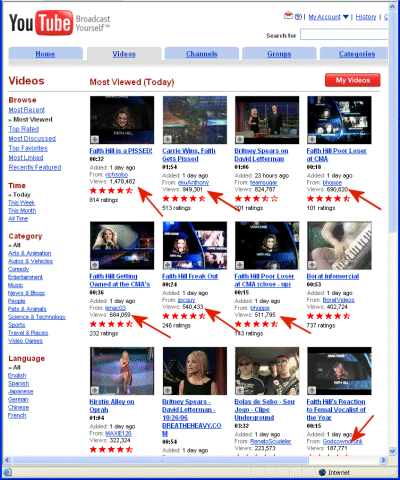 Click to enlarge
There are seven videos having to do with Faith Hill's reaction at the CMA. In one day, these seven videos together received over 5 million clicks.
Is this the biggest "YouTube" event so far in YouTube's history? I believe it is. What was it about Faith Hill's reaction that made this video so interesting?
ARCHIVES
© Copyright 2003-2005 by Marshall Brain
RSS